How to Clean a Dryer Vent
Did you know that you should clean a dryer vent regularly? It is one of the steps you must take in order to maintain a good working dryer.
Dryers are an expensive investment and often use more electricity than other household appliances. This means that you want to get the best out of yours and the only way to do this is with proper maintenance such as checking regularly to make sure all parts are in working order and doing maintenance tasks like clean a dryer vent.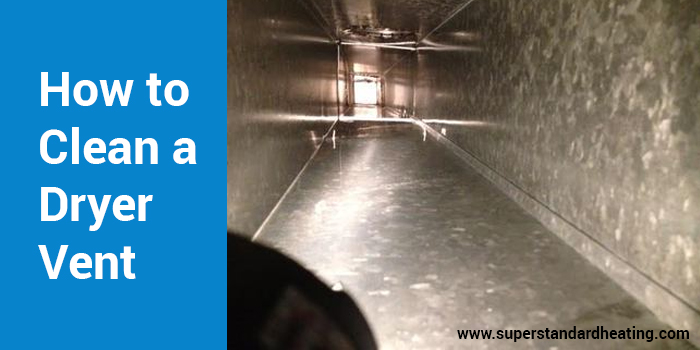 To clean a dryer vent you must first make sure that the dryer is turned off and removed from its power source. This is an extremely important step in making sure that you remain safe while doing this. Unplug it and turn off the gas, if that's what power it uses for the heater, so to prevent leaks.
You can then remove the vent from the dryer using a screw driver and vacuum it with a small nozzle and wipe it down with a cloth. This will remove dust and other debris that is clogging up your dryer and help you clean a dryer vent. You should also find the vent that your dryer connects to outside of your house and clean it from that end as well. Make sure you replace the guard at the end.
After you clean a dryer vent, make sure everything is secured back in place before you turn the power supply back on. Then you can turn on the dryer without clothes in it for a test run and make sure any loose debris and dust you didn't quite catch is removed.
If you feel that to clean a dryer vent is a bigger job than you are capable of, or you do not posses the right tools or skills, then you can always call in a professional. An expert will be able to clean your dryer vent in a fast and efficient way and they can also offer you tips on how to keep your dryer vent clean in the future. Take a look at your dryer and if you feel you can do it then go ahead, but if you are in any doubt then simply call a professional.